Tragedy Of The Sun And Stars
Robin Parmar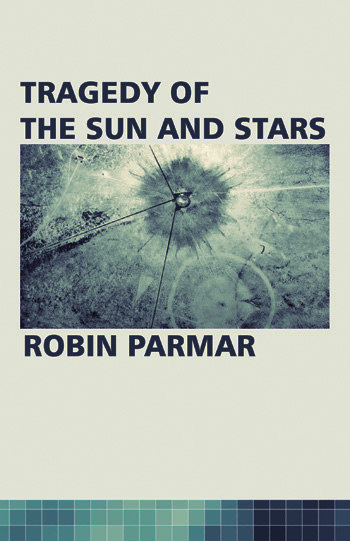 Language fragments with the power of the Trinity bomb test, phrases recombining to produce unexpected, terrifying, and sometimes hilarious offspring. The result lies somewhere between fiction and fact, a strange hybrid of scientific discourse and poetic imagery, revealing a previously hidden world.
This is a perfect-bound paperback, 80 pages with 7 B&W photo illustrations and colour cover. The first 50 copies are numbered and signed on the title page. First edition limited to 100 copies.
Purchasing
Each copy is 10 Euros, payable through PayPal. At no point does Stolen Mirror see your financial information. Shipping is via regular uninsured air mail. Please contact us for other options.
Sample pages - click to enlarge.