Artists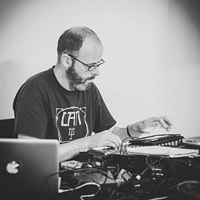 Fergus Kelly is a sound artist and improvising musician from Dublin. His compositions and performances have been featured in Ireland, Canada, USA, Germany, Holland, Slovenia, Portugal, Finland, and England. He has collaborated with Max Eastley, Mark Wastell, Jürgen Simpson, David Lacey, Paul Vogel, and others. Among other accomplishments, he is a founder member of The Dublin Phonographers Union and has received several Arts Council awards. Following a decade of releases on other labels, he established Room Temperature in 2005, as a forum for his ongoing musical explorations.
Please visit roomtemperature.org for more.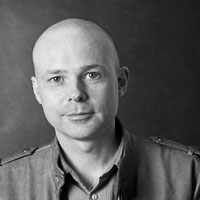 Steve McCourt is a sonic artist from Ireland, currently based in Shanghai. His output includes diffusions, music for film, music for dance theatre, sound for installations, and live electronics. His work has featured at events in Ireland, UK, Portugal, Croatia, USA, Canada, South Korea, China, and Taiwan. McCourt has collaborated with artists such as John Scott (choreographer), Charles Atlas (video artist), Ian Wilson (composer), Mary Wycherley (screendance artist), and Holly Kennedy (filmmaker). His music has been commissioned by the Irish Modern Dance Theatre, the Royal Hibernian Academy of Art, and RTÉ Lyric FM. He holds a Doctorate in Composition from the University of Limerick.
Please visit stevemccourt.net for more.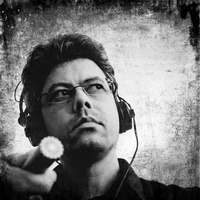 Robin Parmar is an intermedia artist whose practice incorporates electroacoustic composition, sound installation, improvisation, radiophonics, experimental writing, and photography. His sonic practice incorporates material both biotic and abiotic, natural and artificial, in order to emphasise our embedded situation in a network of connections and flows. Works have appeared in England, Portugal, Spain, Germany, Sweden, Canada, and elsewhere. He has published several papers and experimental texts, and is the owner-operator of Stolen Mirror.
Please visit robinparmar.com for more.