Device for the Transmission...
Robin Parmar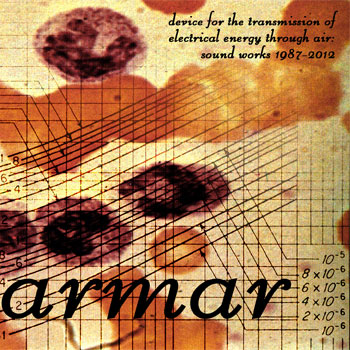 These recordings are the extant traces of radiophonic experiments made on analogue equipment between 1987 and 2012. Similar material from the time period in question has been abandoned in place. Only these exemplars have been retained.
These tracks represent the mediums of radio (AM, FM, shortwave) and tape (cassette, microcassette, cart, and open reel) in relationship to the somatic and the linguistic.
A version of this album was originally released in 1999 as a limited edition compact disk. In 2012 tracks 4 and 5 were added to the second edition. "Celibacy" is the only piece edited using digital software. This track has been included in order to demonstrate the continuity of my methods and interests over 25 years.
The album is now (September 2017) being re-issued in digital form, to highlight the utopian possibilities of radio as a free medium, subject to failures of every kind.
Eight tracks are available for preview, with a further five included in the album download.
File under: radiophonics, noise, drone, cut-up, language, feedback, radio art, hauntology
Device for the Transmission of Electrical Energy Through Air: Sound Works 1987-2012