Arcadia 1
Mai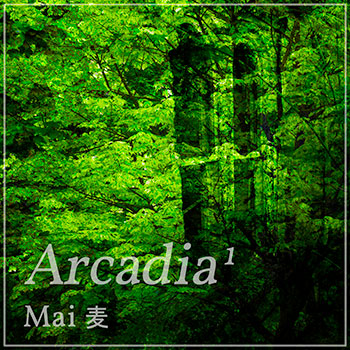 Mai makes beautiful wide-screen music from electronic and acoustic instruments. Originally from Ireland, musician and producer Steve McCourt has for some years been based in Shanghai.
Arcadia 1 is his debut album, a journey through shifting light and darkness, as guitar arpeggios chime over a lush ambient bed.
File under: electronica, ambient, soundtrack, instrumental
Code: 2018D01
Listen
Credits
All composition by Steve McCourt, except 7 by Steve McCourt and Robin Parmar.
Recorded in Shanghai, China by Steve McCourt.
Produced and mastered in Limerick, Ireland by Robin Parmar.
Photography and design by Robin Parmar.
Released 14 December 2018.
Video
Full Color Emotion has created an outstanding video for "Pure Light". This video takes us on a journey of light, across fields and into the woods. It shows us the beauty that waits for us... just outside the door.
Background
Mai writes:
When making this album I had an idea in my head about a journey in search of Arcadia in a future world where nature is becoming more and more scarce. Maybe it's first sought after through technology (VR, biotechnology, etc.). Maybe eventually a place on Earth that no one knows about is found... maybe something even more mysterious. It's a vague narrative that I leave open to the imagination.
The idea was inspired by my move to Shanghai, where there is obviously a lot less access to nature than in Ireland. I've visited places where they try to make the environment feel more "natural", by having speakers playing sounds of birds in a park, or birds in cages hidden in the trees. VR is already ubiquitous here now in the malls. I imagine this is something that gives people an escape from urban life.