Arcadia 2
Mai 麦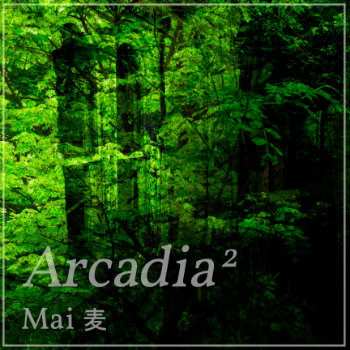 File under: electronica, ambient, soundtrack, instrumental
Code: 2019D01
Mai 麦 makes beautiful wide-screen music from electronic and acoustic instruments. Arcadia 2 was introduced in the summer of 2019 with a video for "Motorway", transforming a road trip into psychedelic abstraction. The full release is now available on Bandcamp, exactly one year since the companion album Arcadia 1.
Musician and producer Steve McCourt is originally from Ireland, but for some years has been based in China. This music was inspired by his encounters with the hyper-urban spaces of Shanghai. Here, loudspeakers play birdsong to make parks feel more "natural" while virtual reality displays are ubiquitous in the shopping malls.
Arcadia is in part a romantic journey to re-encounter nature, in part a celebration of our technology. Though a narrative is sketched through the song titles, the details are left to your imagination.
Listen
Credits
All composition by Steve McCourt, except 8 by Steve McCourt and Robin Parmar.
Recorded in Shanghai, China by Steve McCourt.
Produced and mastered in Limerick, Ireland by Robin Parmar.
Photography and design by Robin Parmar.
Released 8 December 2019.
Video